As the son of small business owners, I understand the importance of striking a balance between efficient legal guidance and practical business realities. Effective legal representation requires an approach filled with compassion, creativity, persistence and attention to detail, and I strive to deliver that to my clients each and every day.
Mr. Mlenak concentrates his practice in the areas of redevelopment, land use, zoning, and real estate development. His clients include property owners and developers engaged in mixed use, residential, industrial, commercial, office, retail and affordable housing development projects. Mr. Mlenak provides guidance from the initial project concept through to construction, including land use planning and approvals, permits and variances and appearances before municipal, county and state planning and zoning boards and agencies.
Mr. Mlenak counsels redevelopers, property owners and municipalities on all aspects of the redevelopment process, including the negotiation and drafting of redevelopment agreements, review of redevelopment area studies and redevelopment plans, drafting of redevelopment-related ordinances and resolutions, and appearances before redevelopment entities and governing bodies. He provides counsel regarding incentives and tax abatements available at the state and federal level, including the negotiation and drafting of financial agreements (PILOT) under the Long Term Tax Exemption Law and the application for grants under the Economic Development Authority. His work in this area is enhanced by the valuable legislative experience he garnered while serving as Chief of Staff for a member of New Jersey's General Assembly, prior to entering private practice.
Mr. Mlenak also maintains a strong practice in the area of community association law, providing strategic guidance and general counseling to condominium and homeowners association clients across a broad range of legal issues. His work encompasses the interpretation and amendment of governing documents and by-laws, drafting contracts, collection of delinquent assessments, the enforcement of rules and regulations, operational and maintenance issues, the fiduciary responsibilities of board members, transition negotiations and litigation, Municipal Services Act compliance, and alternative dispute resolution. He further represents clients in construction defect litigation, Fair Housing discrimination cases and landlord-tenant matters.
Honors & Awards
Selected for inclusion by

NJBIZ

as a 2023 "Forty Under 40" honoree
Selected for inclusion in ROI-NJ's listing of ROI Influencers: Real Estate 2022 Rising Stars
Selected for inclusion by NJBIZ as a "Leader in Law" (2022)
Selected for inclusion by the

New Jersey Law Journal on the 2018 list of "New Leaders of the Bar," the publication's annual listing of outstanding attorneys under the age of 40 and practicing in New Jersey
Listed in

Chambers USA (a publication of Chambers and Partners) in the Real Estate: Zoning/Land Use practice area (2021 - present)

Listed in

Best Lawyers: Ones to Watch

(a trademark of Woodward/White, Inc.) in the Land Use and Zoning Law and Real Estate Law practice areas (2021 - present

)

Listed in Super Lawyers - New Jersey Rising Stars (a Thomson Reuters business) in the Land Use/Zoning and Real Estate: Business practice areas (2017 - present)

Martindale-Hubbell® Peer Review Rated AV® Preeminent (a trademark of Internet Brands, Inc.) (2020

)

Recipient of the "2016 Speaker of the Year" award from the Community Associations Institute - New Jersey Chapter (CAI-NJ)
Shared recipient of the "2014 Committee of the Year" award from the Community Associations Institute - New Jersey Chapter (CAI-NJ) for his work as a member of the National Legislative Action Committee - NJ
While attending law school, Mr. Mlenak was a semi-finalist in the Nathan Baker Mock Trial Competition, and was a three-time merit scholarship recipient
Please visit our Award Methodology page for a description of the standard or methodology on which these accolades are based. Attorney Advertising: No aspect of this advertisement has been approved by the Supreme Court of New Jersey.
Representative Matters
Mr. Mlenak obtained preliminary and final site plan and subdivision approval with variance and waiver relief from the Township of Woodbridge for a large mixed use project consisting of 376 apartment units in five buildings, two retail/restaurant buildings, clubhouse featuring a pool and other amenities, approximately 800 parking spaces, and ancillary site improvements.

Mr. Mlenak represents housing providers such as property management companies, apartment complex owners, and community associations on their rights and obligations pertaining to reasonable accommodation and reasonable modification requests under New Jersey's Fair Housing Act and Law Against Discrimination. This representation includes the review, analysis and potential litigation of requests for emotional support/companion animals.
Mr. Mlenak is part of the firm's team that represents the Parking Authority of the Town of Morristown. In this capacity, he has prepared and negotiated several parking license agreements, easement agreements, and other parking-related instruments on behalf of the Parking Authority. Mr. Mlenak also periodically serves as Counsel to the Parking Authority at its Board of Commissioners' meetings.
Mr. Mlenak has successfully obtained local and state land use approvals for various developers/redevelopers and uses throughout New Jersey, including mixed-use projects, large multi-family projects including those with affordable housing components, automotive dealerships, warehouses, and other commercial and industrial uses.
Mr. Mlenak has provided counsel to various District Management Corporations on behalf of Special Improvement Districts including the Morristown Partnership, Inc., the Newark Downtown District, the Downtown Paterson Special Improvement District, the Downtown Millburn Special Improvement District, and the Pompton Lakes Special Improvement District.
Mr. Mlenak represented the redeveloper of a multi-million dollar mixed-use project in Linden comprised of 113 market-rate residential dwellings and over 16,000 SF of retail space. This representation included the preparation and negotiation of the redevelopment agreement and PILOT agreement, as well as coordination of the acquisition of private properties through agreement or condemnation by the City of Linden.
Mr. Mlenak represents the St. Demetrios Greek Orthodox Church of Perth Amboy in connection with the redevelopment of its former community center into a multi-use facility comprised of a new community center, senior housing dwellings, a new chapel and priests' offices. This representation includes counseling with respect to the redevelopment area designation, preparation and negotiation of a redevelopment agreement, and the procurement of all necessary local approvals including preliminary and final site plan approval from the Perth Amboy Planning Board.
Mr. Mlenak successfully objected to an application for preliminary and final site plans requiring d(1) use variances of a medical office complex on behalf of neighboring property owners concerned about the project's impacts on local traffic and drainage.
Mr. Mlenak obtained a money judgment on behalf of a condominium association against a developer for nearly $200,000 in damages related to unsold commercial units held by the developer in the association. After selling all of the residential units in a Cape May condominium, the developer of the condominium refused to contribute towards the expenses of the building while continuing to own three large commercial units within the condominium. This left the maintenance and repair of the building solely to the individuals that purchased their homes from the developer to pick up the developer's short fall for years. Mr. Mlenak filed suit and, in a 15-page written opinion from the judge, successfully obtained a judgment of nearly $200,000, including attorneys fees and interest against the developer for the association.
Mr. Mlenak played a significant role in the redevelopment of a blighted unoccupied office building in downtown Linden into the new headquarters of an expanding regional laboratory. Representation included the negotiation and execution of an amended redevelopment agreement, financial agreement for a 5-year tax abatement, adoption of related municipal resolutions and ordinances, and assistance in obtaining preliminary and final site plan review approval from the Linden Planning Board.
Mr. Mlenak was a member of the firm's team that advised an international Fortune 500 retailer with regard to millions of square feet of development in various locales, including redevelopment areas, tax abatement (PILOT) agreements, environmental remediation, redevelopment plans, state, regional, county and local approvals, zoning permits and certifications, miscellaneous agreements, construction permitting, and assisted in drafting leasing provisions.

Mr. Mlenak played a significant role in representing a New Jersey condominium association in its successful appeal of a U.S. Bankruptcy Court decision. In In re: Rones, the Bankruptcy Court had ruled that Chapter 13 debtors could "strip" all but the 6 month priority portion of the condominium's lien by reasoning that the New Jersey Condominium Act only afforded a payment priority, rather than a true lien priority which would protect the lien as a secured claim. On appeal, the U.S. District Court for the District of New Jersey reversed the Bankruptcy Court and held that the limited priority granted condominium liens in the Act protects it from being stripped or crammed down in any way. The impact of the important ruling is that condominium debtors will now be required to pay back the entirety of the validly-filed condominium lien as a secured debt in order to have a Chapter 13 plan confirmed. Mr. Mlenak authored the appellate and reply briefs in the association's appeal during his tenure at a prior firm, and also coordinated with the Community Associations Institute-New Jersey Chapter (CAI-NJ) in its filing as amicus curiae in support of the association
Uniquely NJ
New Jersey Builders Association; Redevelopment Counsel; Legislative Committee
Community Associations Institute - New Jersey Chapter (CAI-NJ); Executive Committee and Vice President; 2020 Membership Committee, Vice Chair; Ambassador Program; National Legislative Action Committee - NJ (former member and current Board Liaison)
New Jersey State Bar Association; Land Use Law Section, Board of Directors and Chair, Legislative Committee; General Council
NAIOP New Jersey
Metropolitan Builders & Contractors Association of New Jersey
U.S. Green Building Council
Somerset Raritan Valley Sewerage Authority (Commissioner, 2014-2016; 2016-2021)
New Jersey Assemblywoman Caroline Casagrande (Chief of Staff, 2011-2012)
View Expanded Bio
Departments
Practice Groups
Education
Rutgers University School of Law-Newark, J.D., 2011
University of Connecticut, B.A., 2008
Bar Admissions
New Jersey, 2011
U.S. District Court, District of New Jersey, 2011
New York, 2013
---
- Chambers USA 2023 -
(a publication of Chambers and Partners)
Editorial Excerpt: "Advises clients such as developers, municipalities and owners on a range of development projects."

---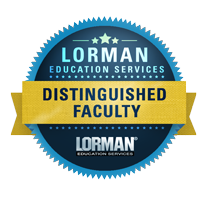 Please visit our Award Methodology page for a description of the standard or methodology on which these accolades are based. Attorney Advertising: No aspect of this advertisement has been approved by the Supreme Court of New Jersey.